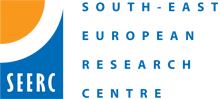 The South-East European Research Centre (SEERC) is an overseas research centre of the University of Sheffield, established as a non-profit legal entity in Thessaloniki, Greece. The centre was founded by City College, the University's International Faculty, in 2003. It is conducting multidisciplinary research in the fields of Enterprise, Innovation & Development, Information & Communication Technologies, and Society & Human Development.
SEERC's mission is to support the stable and peaceful development of South-East Europe by conducting pure and applied research in and for the region. To accomplish this, SEERC will employ the existing research capacities of the University of Sheffield and CITY College by facilitating collaborations between their research staff and by developing multi-disciplinary networks of researchers from across South-East Europe.
Prof Panayiotis H. Ketikidis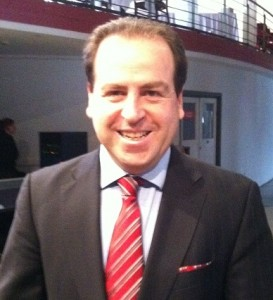 Is the Vice Principal for Research, Innovation & External Relations of CITY, and the Chairman of the Management Committee & Academic Director of the Doctoral Programme at the South East European Research Centre (SEERC). He has over 30 years of experience in management, education, research, and competitive research funding with various networks established as a result of this experience. Professor Ketikidis has been listed in the Marquis's Who΄s Who, Publications Board in Science and Engineering Eleventh Edition 2011-2012. Professor Ketikidis' research interests across environmental sustainability, supply chain, health informatics, innovation and regional development, and science disciplines in an effort to understand today's and future complex supply chain problems. He has over seventy publications in the forms of journal papers, books, edited books, edited proceedings, edited special issues, book chapters, conference papers, technical papers and reports. He is Chief Editor of the International Journal of Innovation & Regional Development (IJIRD) , Associate Editor of the International Journal of Logistics Economics and Globalisation (IJLEG) , Editorial Board Member of the International Journal of Operational Research (IJOR) , European Editor of the International Journal of Enterprise Network Management (IJENM), and a member of organizing and scientific committees in various national / international conferences and workshops.
Dr Adrian Solomon (Deputy Director)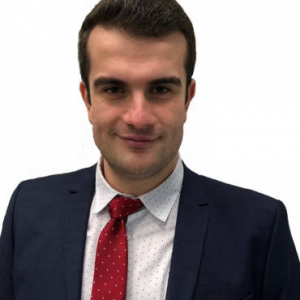 Has expertise in environmentally sustainable and resilient organizations with positive social impact and in the diffusion of technology and innovations. His current focus is on the circular economy in agri-food. In his current position at SEERC, he has completed R&D projects amounting to more than 4.7 million Euros (with companies, governments, universities and NGOs). As a follow-up, he has received fully paid invitations to deliver speeches on resource efficiency and social impact at events organized by the Romanian Government (Bucharest, Romania) and by the Municipality of Ajman (United Arab Emirates). Similarly, he was successfully involved in consultancy projects (i.e., for COSTA Coffee UK and Transport Systems Catapult UK). Recently, he has also served as Business Development Manager at the Advanced Resource Efficiency Centre (United Kingdom), a knowledge and technology transfer centre, where he was overseeing the expansion of the customer and business partner portfolio. In the past, he has also worked in the technological innovation field at BOC Group (Austria) having customers banks from Europe. He is also lecturing at CITY College, University of York Europe Campus (Greece) subjects related to Operations Management, Environmental Supply Chain Management and Enterprise Digitalization. He possesses a PhD in Environmental Sustainability from the University of Sheffield, UK and a BSc in Computer Science from the same university.
Ms Ilina Atanasovska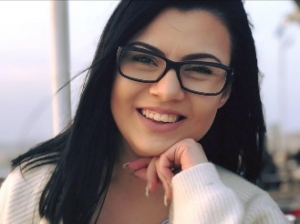 Ms Ilina Athanasovska, is a PhD student working on various projects funded by the European Commission at SEERC. Her main interests of research are in the fields of circular economy, energy and resource efficiency. She got her BA degree in Accounting and Finance at the International Faculty of the University of Sheffield, CITY College, Greece. Lastly, she was actively involved in the Triple Helix Association by working for the President of the association, Prof Henry Etzkowitz.