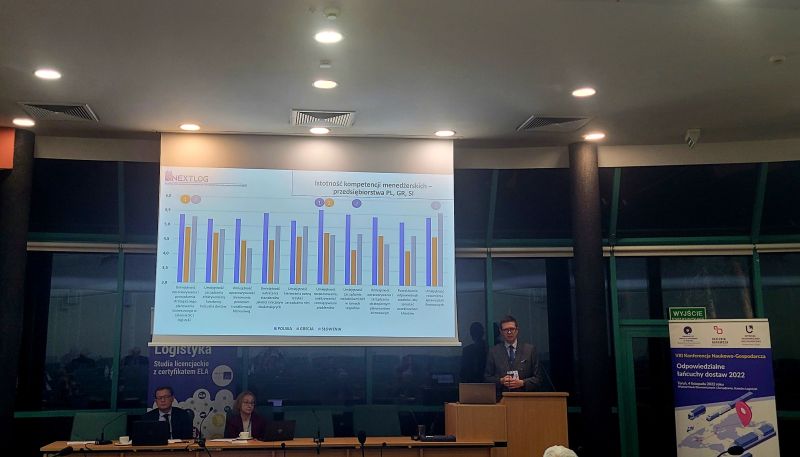 A very good reception of the NEXTLOG project results at the 2022 Responsible Supply Chains Conference at Toruń Nicolaus Copernicus University.
Over 50 academics from Poland who participated in the conference were informed about open-access educational materials on sustainability in SCM, new technologies in SCM and intelligent transportation systems, and access to the virtual learning environment developed in the project.
Thank you to the participants for their high interest to access these materials.